The Argus Spectrum wireless solution for the evacuation of mobility impaired people was awarded the Gold Medal "Guarantee of Quality and Stability" and a diploma in the nomination "Best Innovations in the Field of Integrated Safety and Security» at the Integrated Safety and Security Exhibition 2019.
---
The XII "Integrated Safety and Security Exhibition 2019" was organized in accordance with the Russian Government order. It is the largest Russian federal level exhibition project, aimed at demonstrating the results of state policy and achievements in the field of security of the country, its population and territory.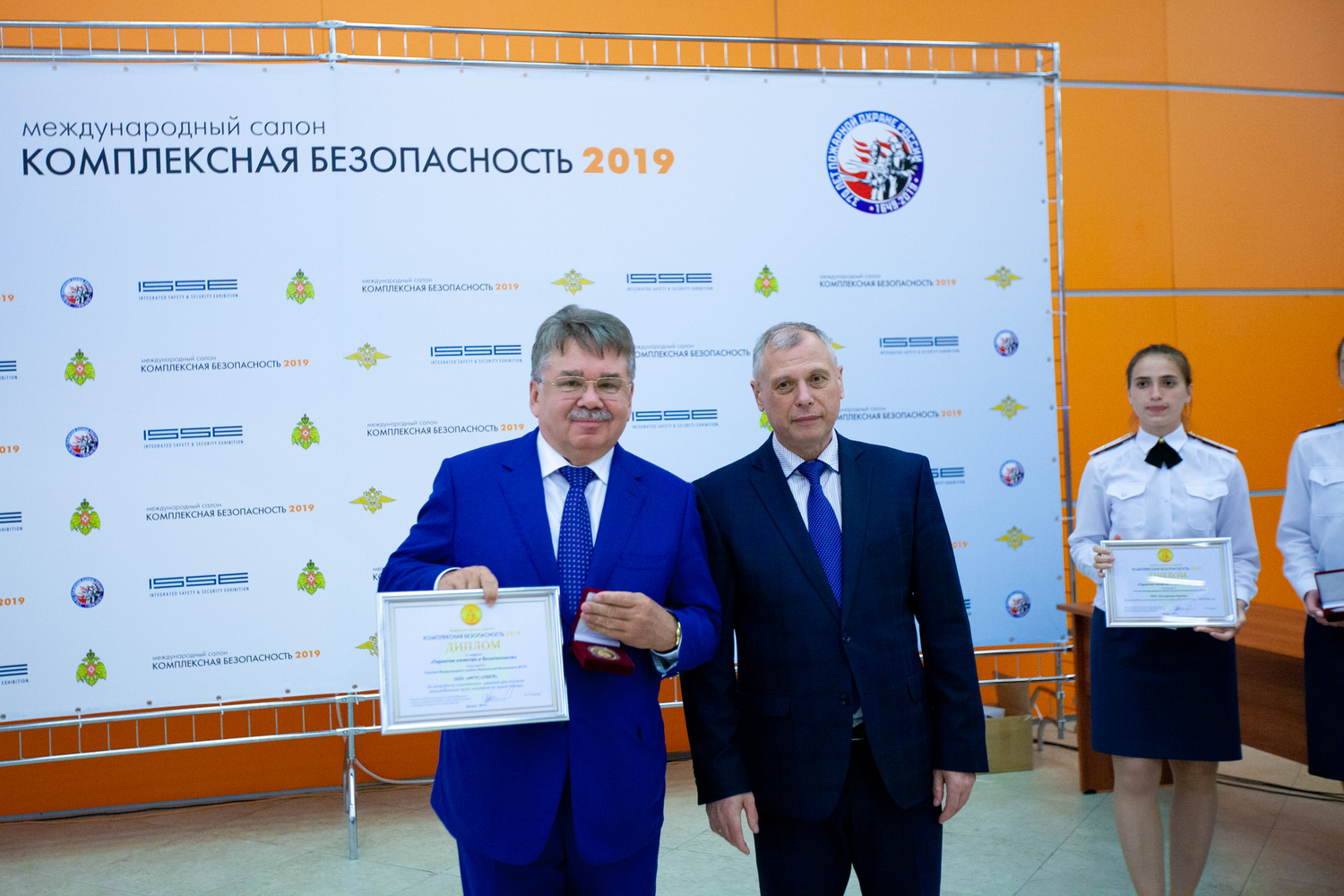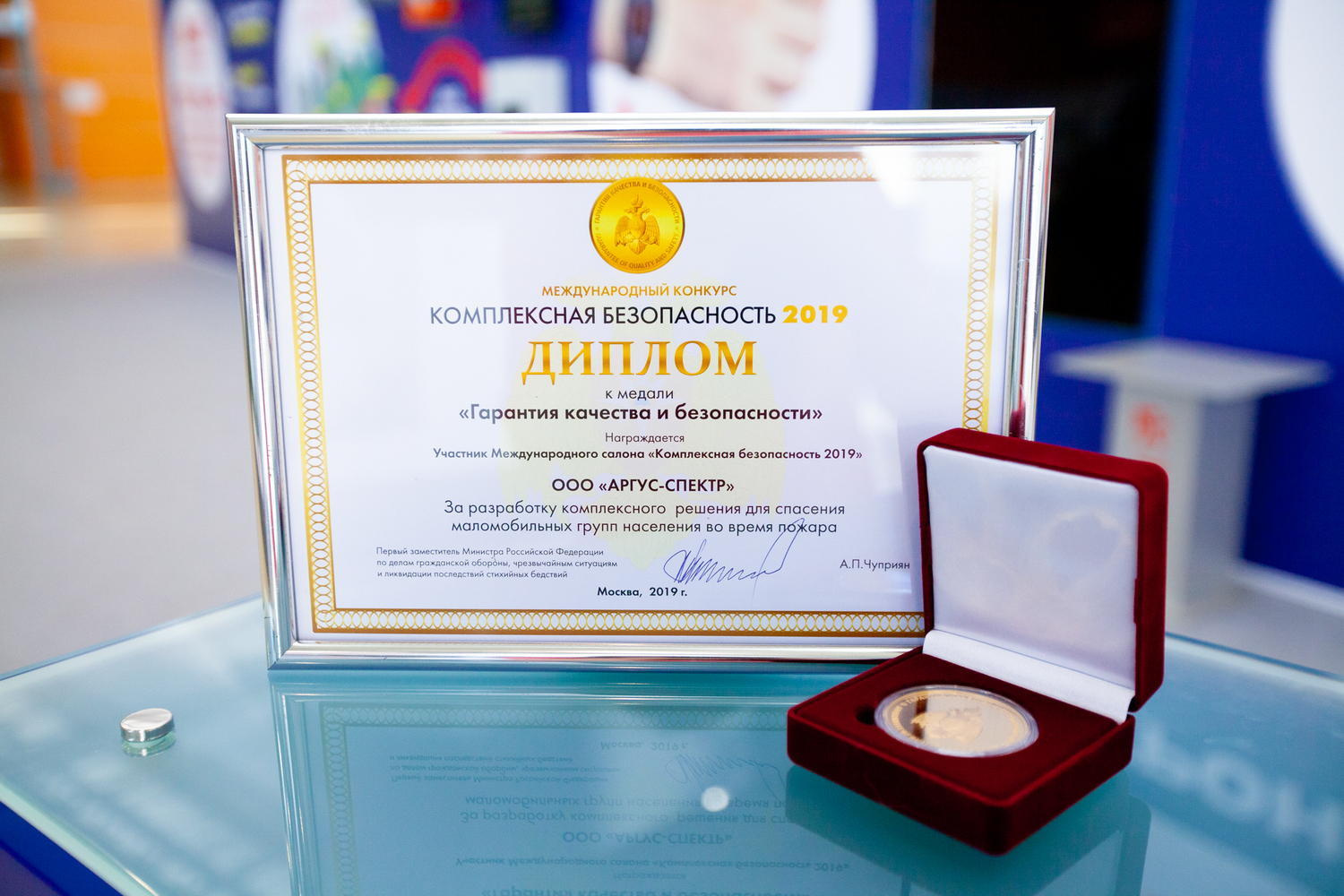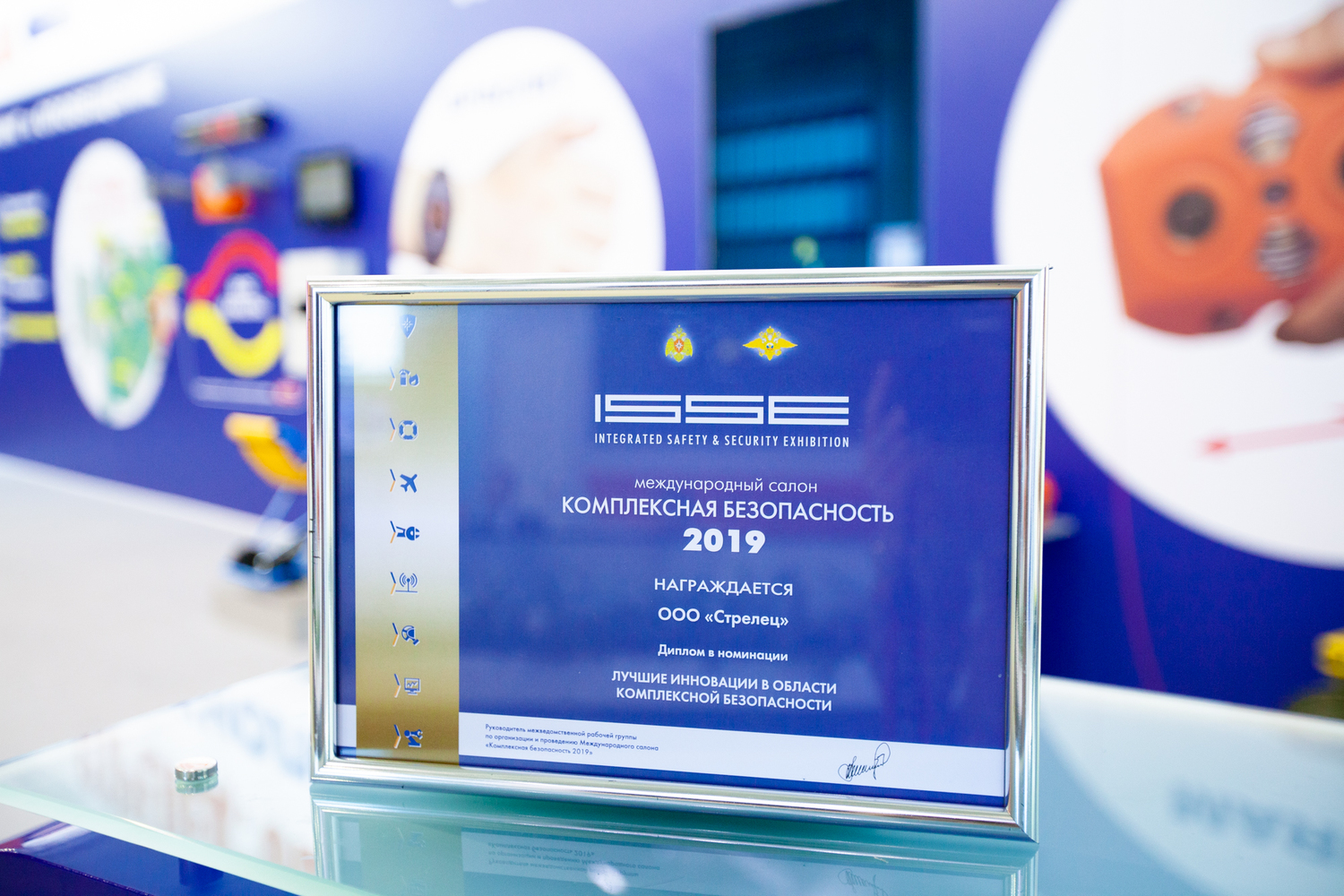 At the official opening ceremony the Executive Director of Argus Spectrum International Mikhail Levchuk - presented the wireless system for the evacuation of people with disabilities from multi-storey buildings - to the Deputy Prime-Minister of Russian Federation Yuriy Borisov and to the Emergencies Minister of Russian Federation.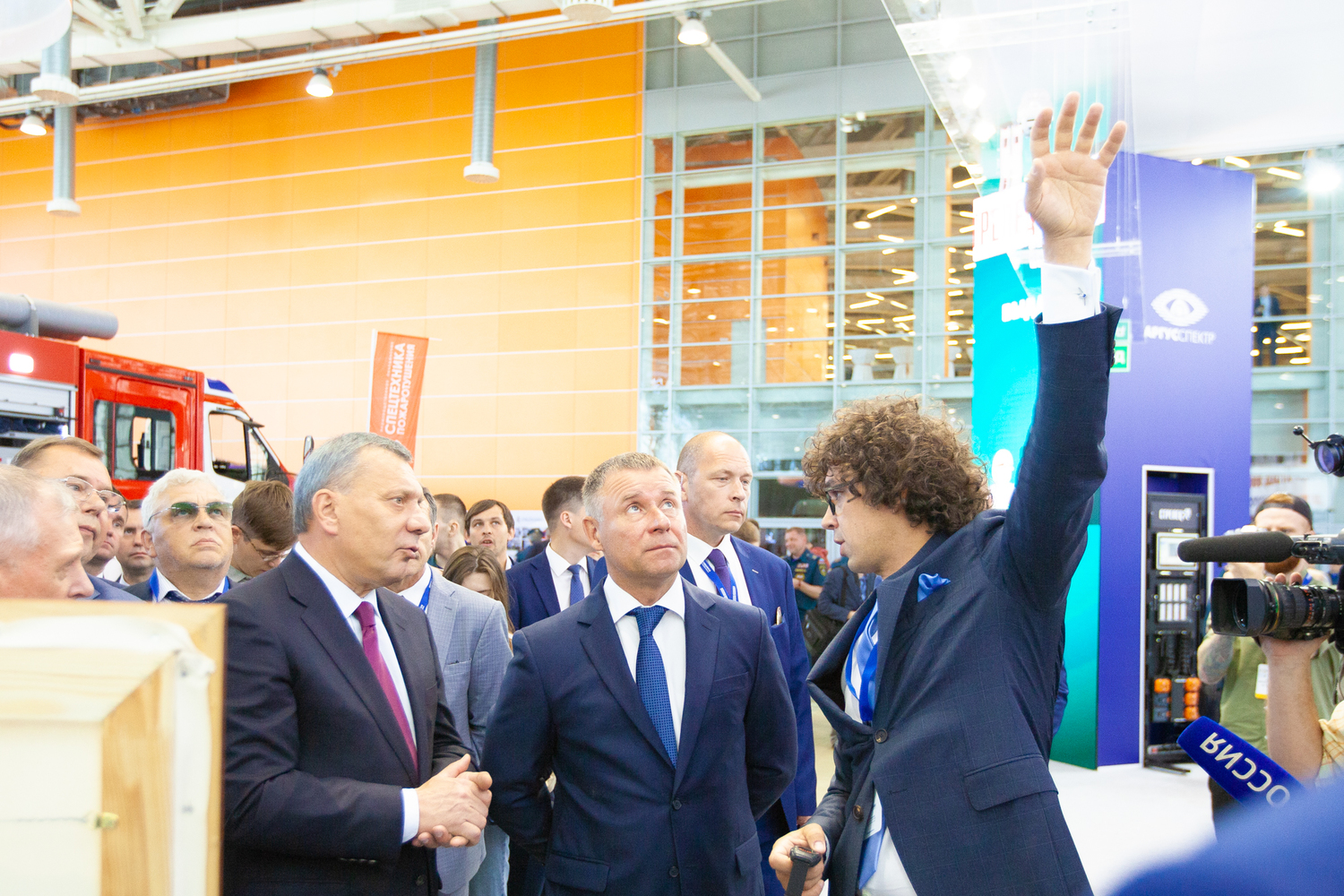 The system for evacuation of people with impaired mobility from multi-storey buildings consists of personal wearable bracelets in the form of a smart watch, wireless directional evacuation 'Ariadnes Thread™' and the evacuation chairs. The comprehensive use of modern technologies provides highly effective evacuation, especially for people with impaired mobility, who are the most vulnerable group in case of emergency.
Personal wearable bracelets for positioning, monitoring and notification designed in the form of a smart watch are intended to carry out the set of tasks related to human security and safety. With the help of the sound, vibration and text Streletz-PRO bracelets inform people about an emergency situation and deliver detailed information about their location to the security post.
'Ariadne's Thread ™' wireless directional evacuation is a part of Streletz-PRO family of advanced wireless and analogue products and forms an integral part of the building fire detection system. The wireless optical smoke detectors incorporate 4 high intensity LED's and a speaker. In the event of fire alarm, the system activates strobe lights as well as a voice and sound alarm and clearly indicates a path to the safest evacuation exit route. 'Ariadne's Thread ™' is essential under smoke and poor visibility conditions.
Evacuation chairs enables evacuation of less mobile people in emergency situations down a flight of stairs. In the event of an emergency elevators should not be used in multi-storey buildings, therefore people with a disability or who are injured may become trapped. The evacuation chair is a light weight and easy to use device which glides effortlessly down stairways to assist with the quick and safe removal of the mobility impaired. Importantly, the evacuation using a chair can be achieved with only a single operator. For more information: www.evacchair.co.uk