People feel safe when they are at home, yet according to statistical data from a number of countries, up to 70% of reported fires occur in residential buildings. And particular challenges for fire protection come from high-rise buildings.
How to provide the highest level of people's safety in their home?

How to make the use of the system easy and convenient both for residents and maintaining company?

How to guarantee the safe evacuation of people with disabilities and firefighters during fire?
---
Wireless fire safety and alarm system Streletz-PRO incorporates safety, reliability, credibility, ease of use, and a highly economical solution for installation and maintenance. One of the main fields of the system's application is fire detection in residential high-rise buildings.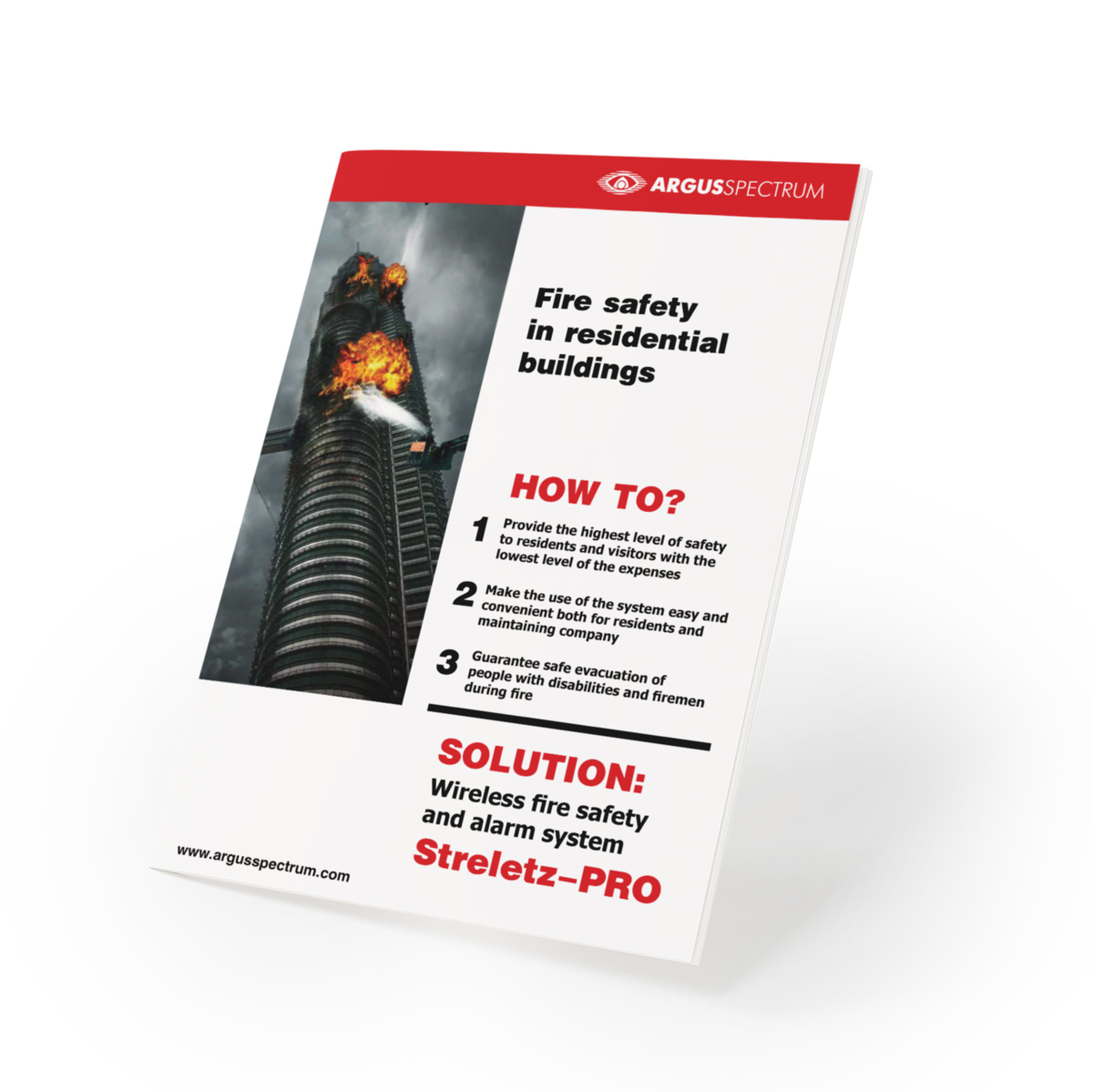 Advanced technical specifications:

Self-healing mesh network for all devices
Battery life - up to 10 years
Alarm activation delay – 3 sec.
Communication range - up to 1200 m.
Seamless hybrid solution (both wireless and wired).
Streletz-PRO is simple to install and maintain due to the unique self-healing mesh network which is a major feature of the system. The system is configured in advance according to the design requirements of the building. The time of installation can be 5 times lower than a traditional wired system and there is minimal disruption to the functioning and operation of the building.
Personal wearable bracelets for positioning, monitoring and notification are a unique feature and essential part of Streletz-PRO and have several areas of application for residential buildings.
During everyday use, the bracelets are designed to monitor the building's personnel (electricians, plumbers, etc.) and to assign them with tasks, monitor their work progress and optimize productivity. In case of emergency the bracelets can be used for assisting evacuation of people with disabilities and locating firefighters in the building. The devices can receive personal notifications and transmit a signal for help directly to the security post.