From the 5th to the 7th of October 2023 Argus Spectrum will take part in the Asia's Largest Fire and Safety Exhibition – Fire India. Argus Spectrum as being one of the world's leaders in the design and manufacturing of wireless fire systems will present its wireless fire detection system Streletz-PRO at the stand B9.
---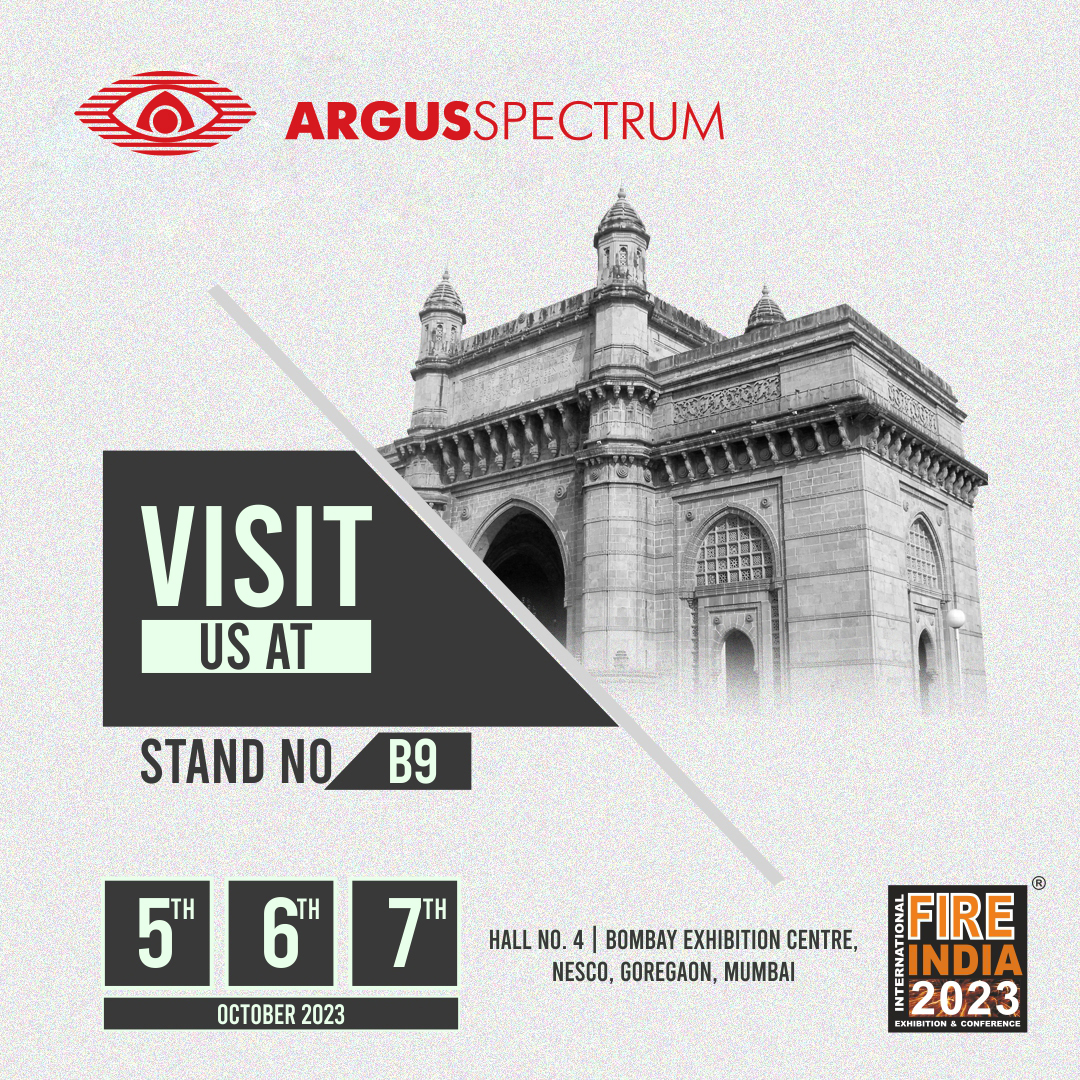 Wireless fire system Streletz-PRO
Streletz-PRO differs from other systems by advanced technical characteristics and a wide range of devices: all types of fire and security devices; a communication range of 1,200 meters in free air; 10 years of operation from one set of batteries. A significant feature which sets us apart from our competitors is the 'self-configuring mesh network', that automatically establishes all communication paths within the system. One more important feature of the system is the possibility of remote control and programming through a cloud service. The cloud service increases business efficiency, reduces maintenance time and costs, and makes managing fire systems easier than ever.


Streletz-PRO - 10 years of battery life
10 years of battery life for wireless fire devices of Streletz-PRO is not a myth. It's a reality which has become possible due to the optimization of the data exchange protocol in the Streletz-PRO: mesh network technology allows each device to automatically select the shortest and most energy efficient communication route. Plus, electronic components have also become more energyefficient and the advancements in the electric vehicle industry led to a new perfomance level of batteries.
This extended lifespan of the batteries lowers the overall ownership cost of the system, as the batteries will last throughout the devices' entire usage span. Every device connected to Streletz-PRO keeps both the main and backup batteries under control. If either battery runs low, the LED on the device will start blinking, and this data gets sent to the control panel. Thanks to a Streletz-Cloud service, you can plan ahead and replace batteries before they become a problem.



Streletz-PRO - Resistance to interference

Wireless fire system Streletz-PRO is protected from electromagnetic interference even better than wired counterparts. The voltage that occurs due to EMI is directly proportional to the length of the conductor. Therefore, long cables essentially act as antennas for interference. In wireless systems you don't have long electrical currents that capture electromagnetic interference, making them much less troublesome to maintain.
Argus Spectrum engineers took all the measures to protect the system from radio noise and bad signals:
Smart Timing:

Devices communicate less frequently in standby mode to save energy. But when the connection is weak, they swiftly intensify communication to the expander for a rapid response.

Signal Strength:

The transmission signal is usually dialed down for battery conservation, but when interference strikes, the signal strength amps up to ensure a dependable connection.

Frequency Flexibility:

Operating across 6 frequency channels within the 865-867 MHz range, the Streletz-PRO system automatically switches to backup channels when interference shows up. This secures consistent signal delivery.


The business side of wireless systems for installers
Wired installations demand more time and effort, while with wireless systems you achieve more with less effort.
Design:

You can design a wireless fire alarm from the comfort of your office without having to visit the building. In order to calculate the layout of the devices you only need a computer and the floor plans.

Installation:

A wireless system requires no electrical work and the detectors are simply attached to the ceiling with 2 screws. Two workers with no special qualification can install a wireless fire alarm in just one day.

Programming:

A single specialist can remotely program systems for different locations from the office, as the software connects to the system via the Internet. You can also remotely monitor the state of each device and send engineers to the building only when it's necessary.
With Streletz-PRO profits per employee can increase by around 1.5 times and installation teams can be small – 2-3 people. While your competitors are installing a wired system, you could potentially install 5 or 6 Streletz-PRO systems in the same time. This significantly ramps up your turnover and work efficiency.




Welcome to Fire India 2023
Fire India is one of the largest international exhibitions in India. The exhibition brings together the top fire equipment manufacturers, suppliers, and service providers, presenting a wide range of fire engineering products, and cutting-edge technology for fire prevention, detection, and suppression. In 2022 the exhibition attracted more than 12,000 visitors from 12 countries. Join us to witness our latest innovations and product highlights at our stand B9. We look forward to your visit and would be delighted if you could register online from here. Once you pre-register you will receive an E-badge on your email address.

Venue: Bombay Exhibition Center in Goregaon, Mumbai, Maharashtra, India
Dates: October 5 - 7, 2023
Hall 4, Stand B9
We're looking forward to meeting you at the 17th edition of Fire India!