In the fight against COVID-19 the Russian Government has ordered the fast track construction of 17 new hospitals to be built in 16 regions of the country in 60 days. It is mandatory for these buildings to be equipped with reliable and proven fire detection systems. Argus Spectrum has been chosen to provide all the hospitals with the "Streletz-PRO" advanced wireless fire detection system in record time.
---
More than 40,000 "Streletz-PRO" wireless devices were installed and commissioned in the new medical centers with a capacity of 2.5 thousand beds and a total area of 193.3 thousand square meters.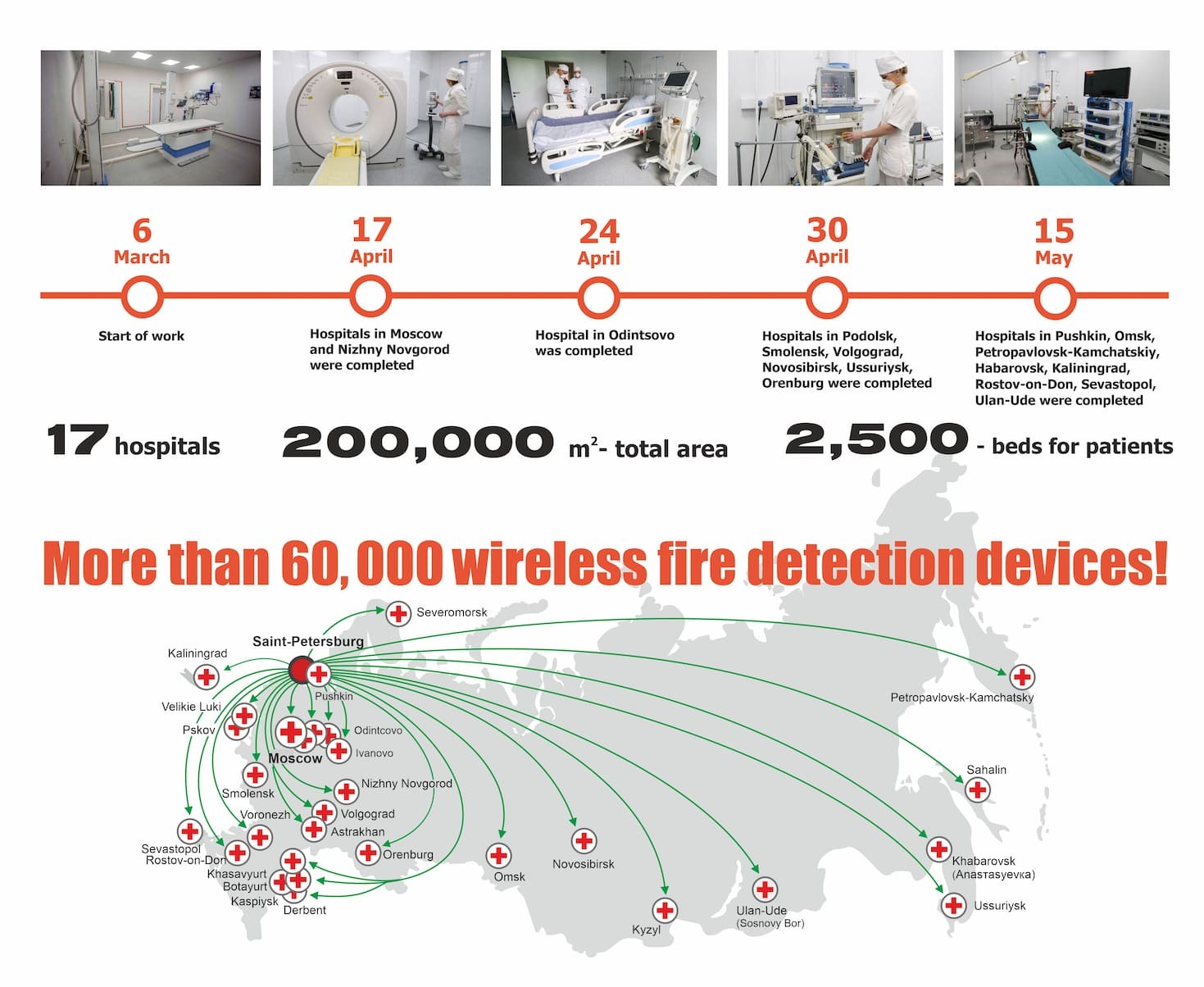 17 COVID hospitals are protected by "Streletz-PRO"
All the wireless detectors simply and easily self-configure saving valuable installation time. The advanced wireless technology is economical and is installed approximately 5 times faster than a traditional wired system. This is made possible due to the self-healing mesh network of "Streletz-PRO" providing comprehensive building protection comprising wireless:
fire detection,
notification,
evacuation,
automatic signaling to fire brigades,
full system monitoring.



Why "Streletz-PRO"?
One of the main challenges of installing a fire alarm in a medical facility is to minimize installation time and reduce the number of visits to the building. How can wireless technologies make these goals a lot more achievable?
Design from the comfort of your house.

You can design a wireless fire alarm from the comfort of your house, without having to visit the building. In order to calculate the layout of the devices you only need a computer and the floor plans.

Simple installation.

A wireless system requires no electrical work, and the detectors are simply attached to the ceiling with 2 screws. Two workers with no special qualifications can install a wireless fire alarm in just one day.

Remote configuration and monitoring.

A wireless fire alarm can be configured even from a home computer, as the software connects to the system via the Internet. You can also remotely monitor the state of each device and send engineers to the building only when it's necessary.
All "Streletz-PRO" wireless devices were manufactured and programmed within the factory. Devices for each specific hospital were complete with labels indicating room numbers and the location of installation. A complete system of ready-to-use equipment was sent to each hospital. The "Streletz-PRO" wireless fire detection system was being installed to provide the highest levels of protection to life and property in a record time of 1,000 square meters of the site equipped per day!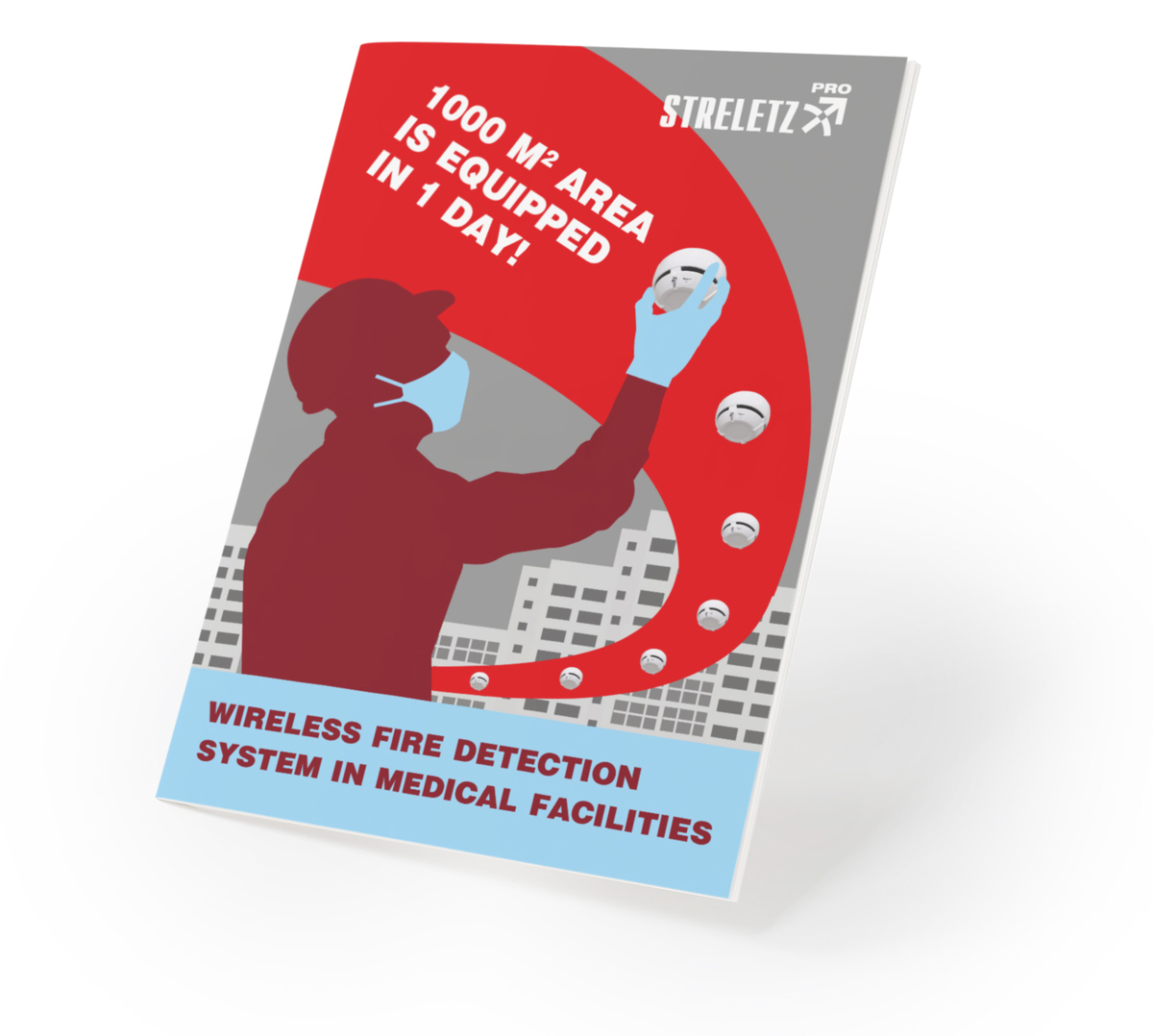 COVID-19 is the big challenge for us all – affecting countries, companies and people. It is highly important today for us to contribute to the common fight against this epidemic. All the 17 new Russian hospitals protected by "Streletz-PRO" became operational in the middle of May 2020. The use of the "Streletz-PRO" system accelerates installation works, saves on expensive cabling, and fully complies with regulations! Argus Spectrum is proud to be playing its part and contributing to the fight against COVID-19.